Tim Surgenor
Tim Surgenor is a co-founder and managing partner of Red Sky Partners. He is a trusted advisor to biotechnology CEOs and board members and has led a wide range of consulting assignments.  Serving as interim CBO, he has completed strategic transactions and led strategic alignment initiatives. Tim has long term advisory relationships with a number of public and private biotech clients including several at late stage clinical and commercial stages of development.
Tim is a creative biotechnology industry professional who has spent his career in executive leadership positions in companies focused on commercializing pioneering biotechnology products. He has held senior general management and board positions in companies ranging from large, publicly traded companies to venture backed startups. He is skilled in corporate governance, strategy, finance, business development and in all functional aspects of product development.
Tim has more than 40 years of general management experience in biotech and healthcare companies, with roles including public company CEO, CFO, board member and audit committee chair. Previously, Tim was Executive Vice President of Haemonetics, where he ran business development and global marketing and led numerous technology and company acquisitions. As President of Genzyme's Tissue Repair Division, he led the worldwide launch of several cellular therapy products and was a member of the Genzyme Corporation's investor relations and financing team. Tim has also served as CEO of Cyberkinetics, a publicly traded neurotechnology company and CFO of BioSurface Technology, a publicly traded cell therapy company.
Tim has an MBA from the Harvard Graduate School of Business Administration a BA in Biochemistry from Williams College.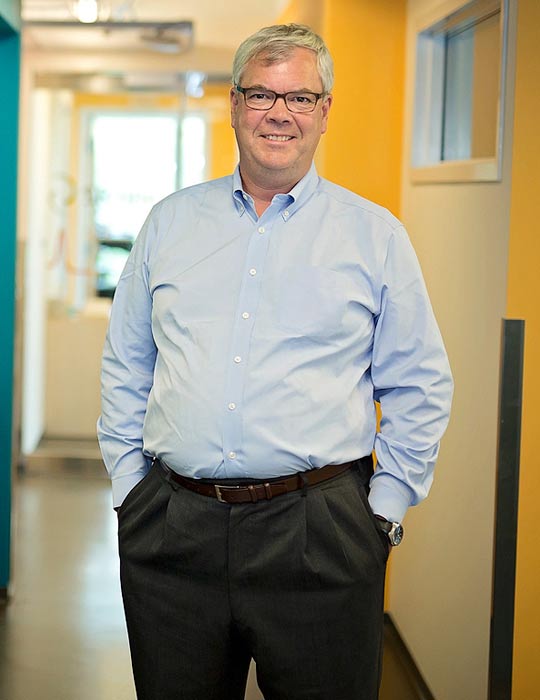 Tim Surgenor
Partner